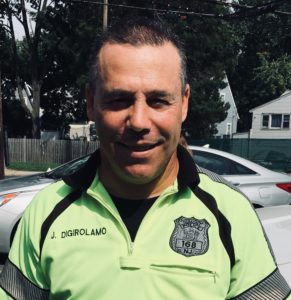 Sergeant John DiGirolamo is a graduate of the Bergen County Police Academy and is a 23 year law enforcement veteran for the Borough of Dumont; he holds a Bachelor's degree in Sociology from William Paterson University.
Sergeant DiGirolamo currently serves as a Juvenile Officer where he has taught the L.E.A.D.S and D.A.R.E. programs in his town for the past 15 years. He is a mentor for youth programs in town and facilitates fundraising efforts for these programs. His hope is to make a positive impact on the youth of his community by helping them make healthy choices, wise decisions, and grow from his endeavors.
Sergeant DiGirolamo has served as Treasurer on the NJASRO Executive Board for the past four years.